Kewpie Taste Truck San Francisco 2019
San Francisco, May 30 - June 2019
Come find the Kewpie Taste Truck in the San Francisco Bay Area. We're serving up FREE delicious dishes featuring Kewpie Mayo and Deep Roasted Sesame Dressing. Check out our stories for exact Taste Truck locations, updated daily.
The Number of Free Plates Served
(as of June 24)
Grilled Deep Roasted Sesame Chicken Skewers

Grilled chicken marinated in Deep Roasted Sesame and then topped with scallions and just a little bit extra so the sesame flavor really shines through.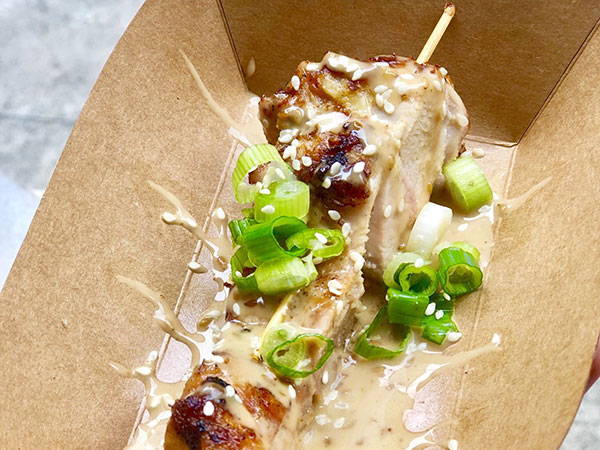 Deep-Roasted Sesame Salad

Shredded Napa cabbage, sliced scallions, shredded carrots, parsley -made perfect with Kewpie Deep Roasted Sesame Dressing!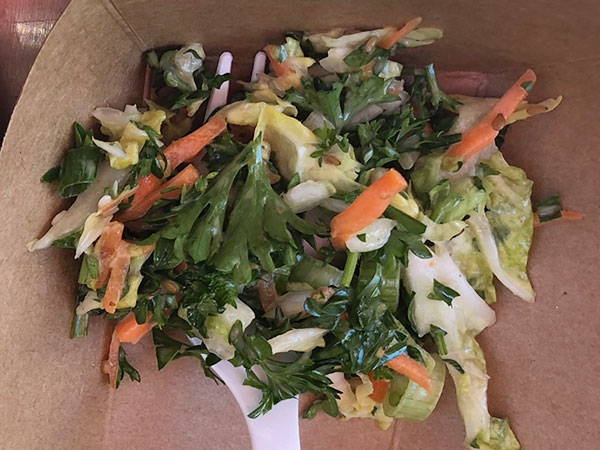 Kewpie Egg Salad Toast

Try our updated take on egg salad: chopped celery, red onion, chives, in Kewpie egg salad, seasoned with the perfect blend of salt, pepper and Paprika. Served open-faced on toast.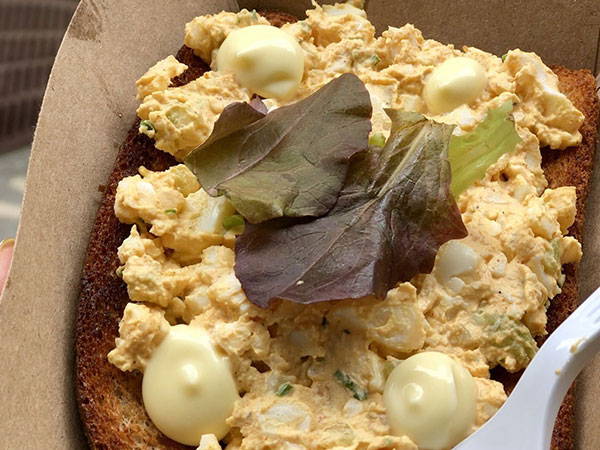 Kewpie Elotes

Our take on your favorite Mexican street food. Enjoy a bowl of grilled corn with tangy Kewpie mayo, mixed with crispy bacon and shichimi peppers and sprinkled with Parmesan cheese.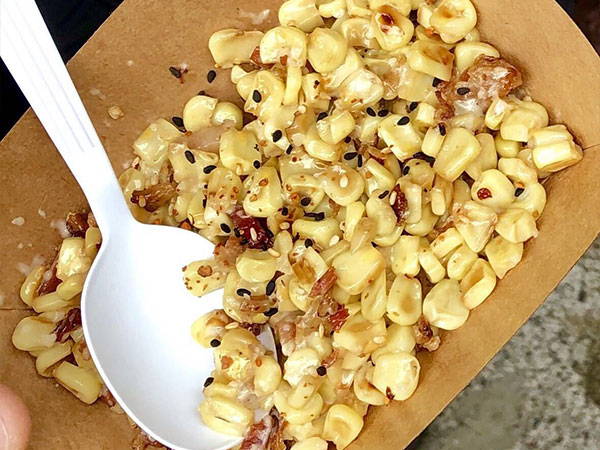 Sansome St & California St (May 30, 2019)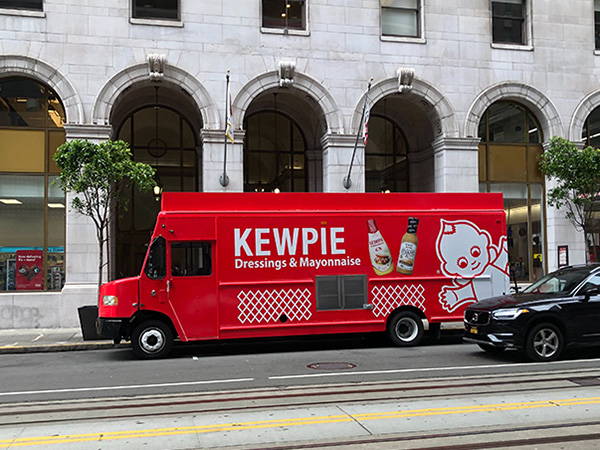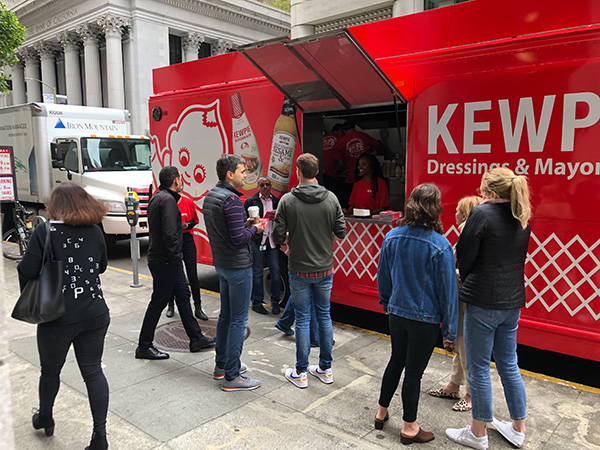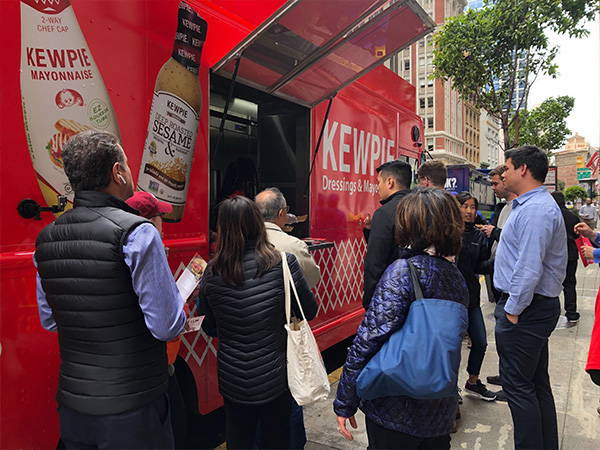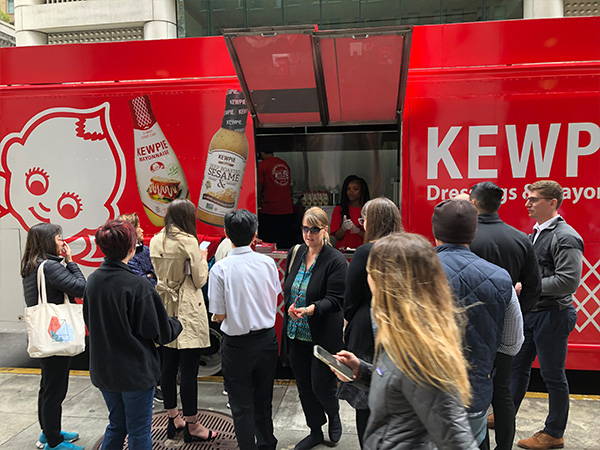 2020 Market St (May 31, 2019)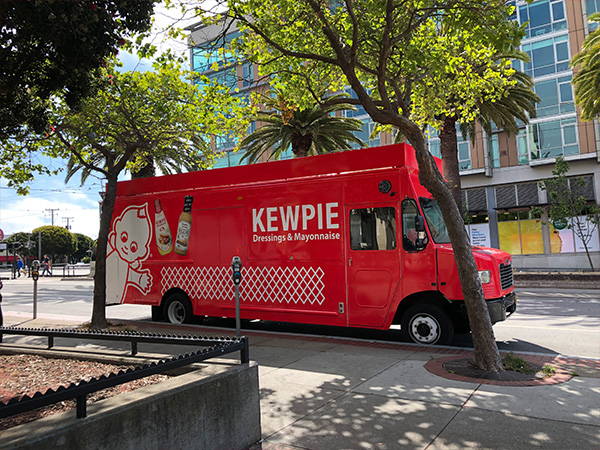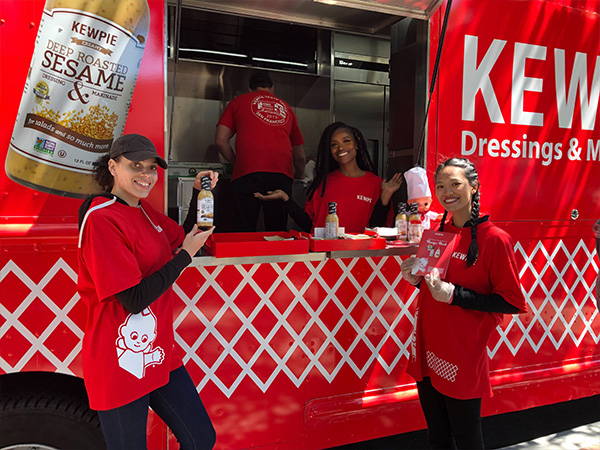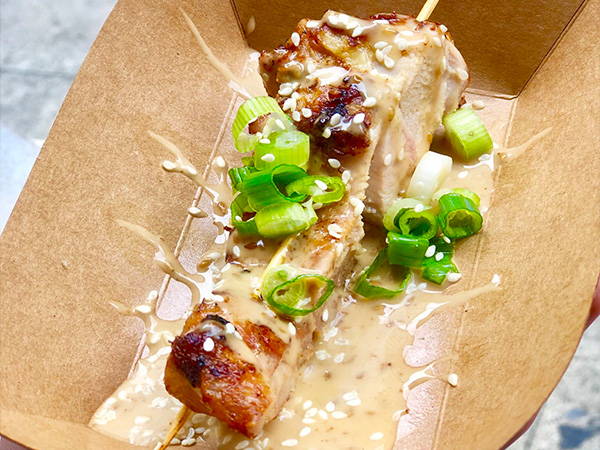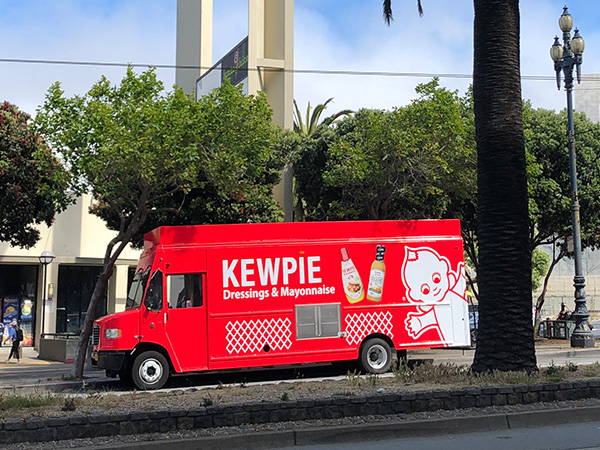 Safeway Livermore Store (June 1, 2019)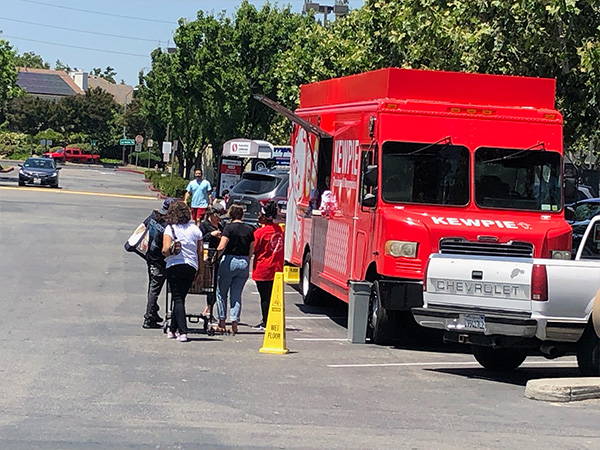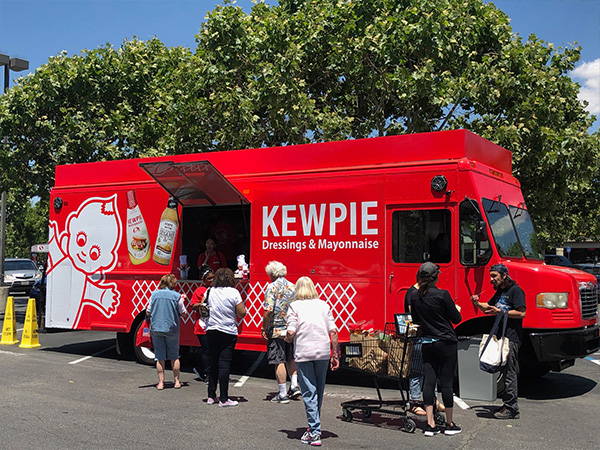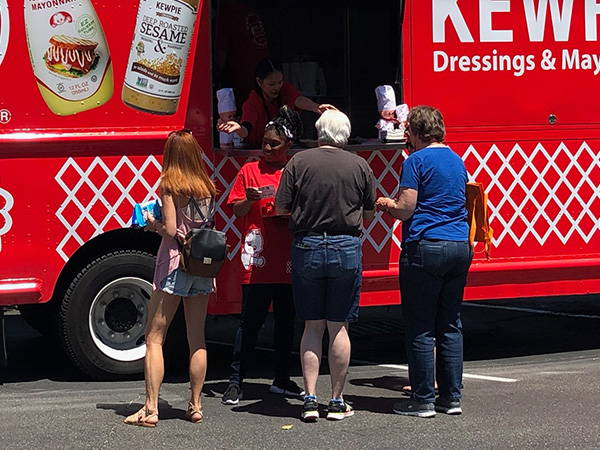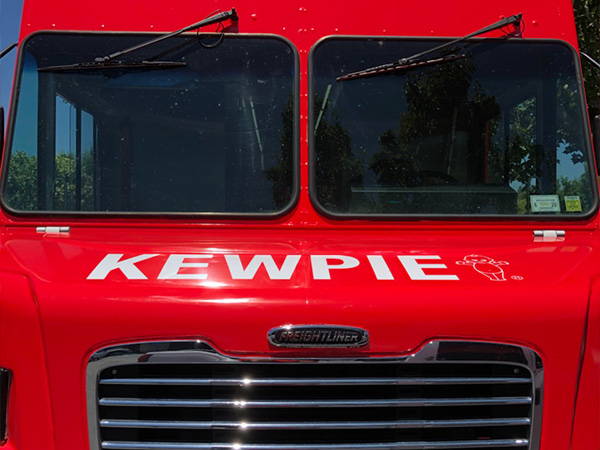 Castro St, between 18th & Market (June 2, 2019)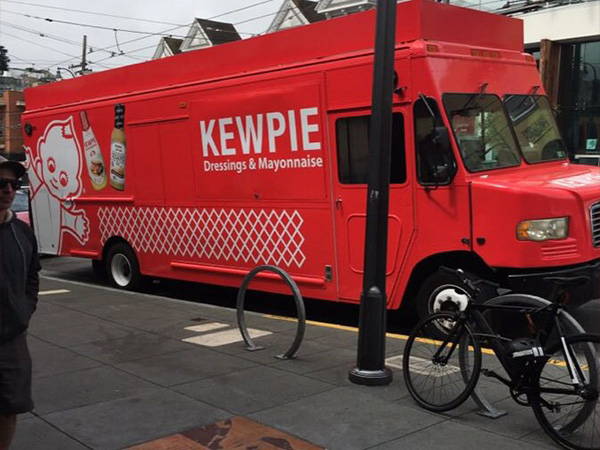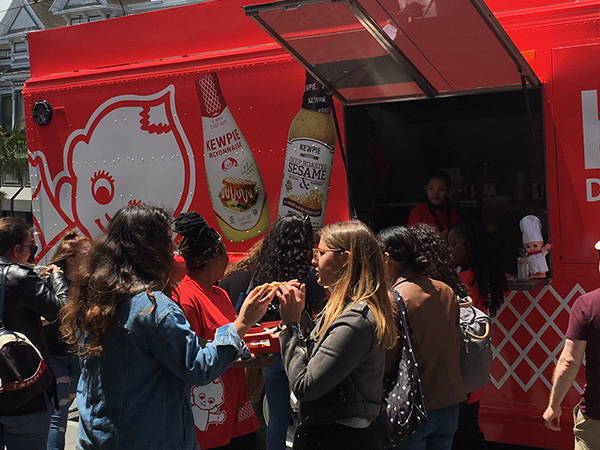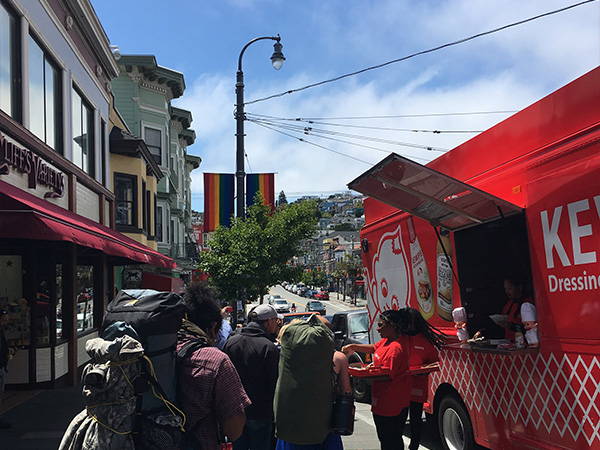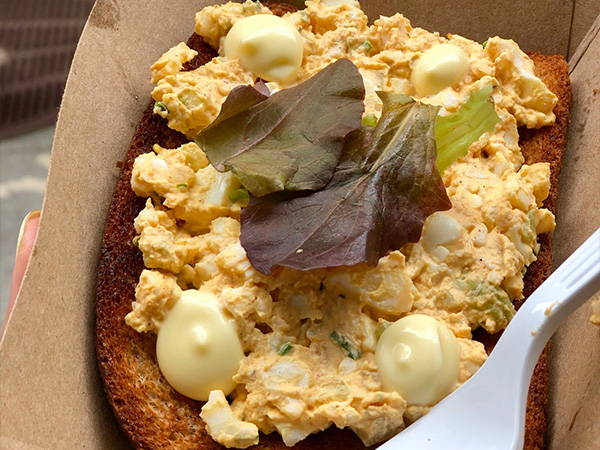 10th St and Market St - in front of Twitter building (June 5, 2019)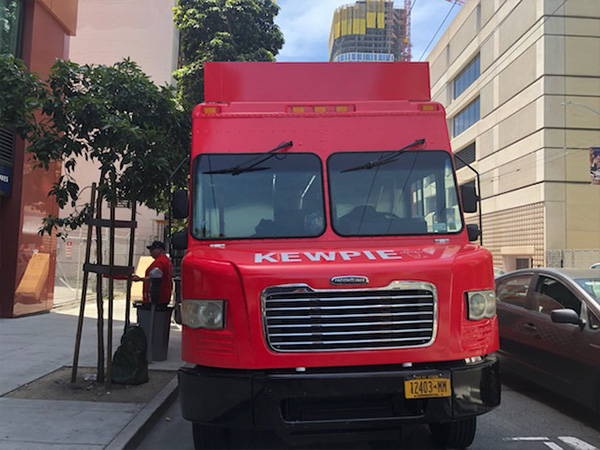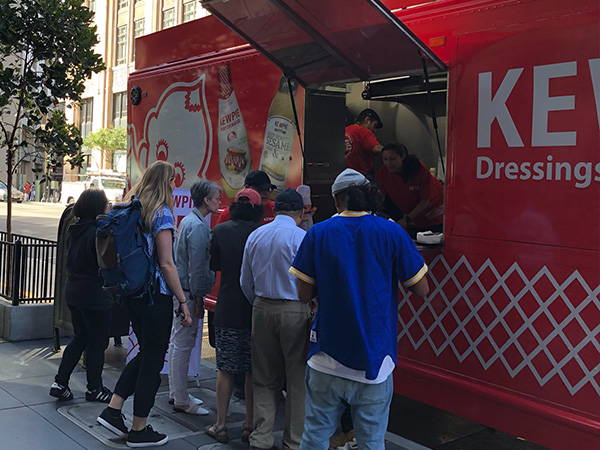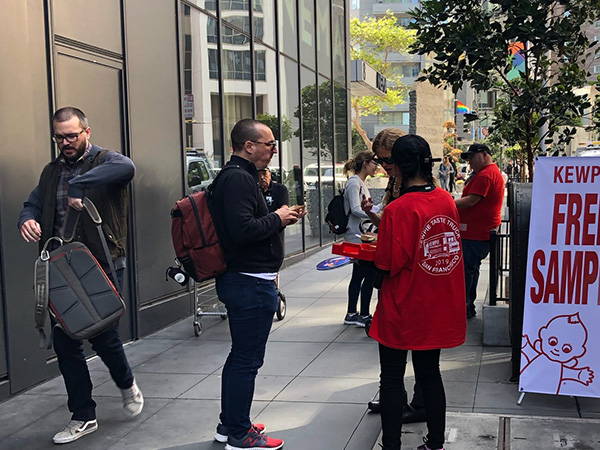 California St and Drumm St (June 6, 2019)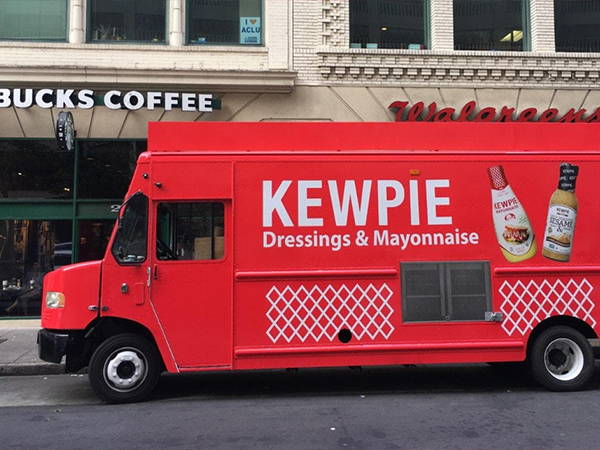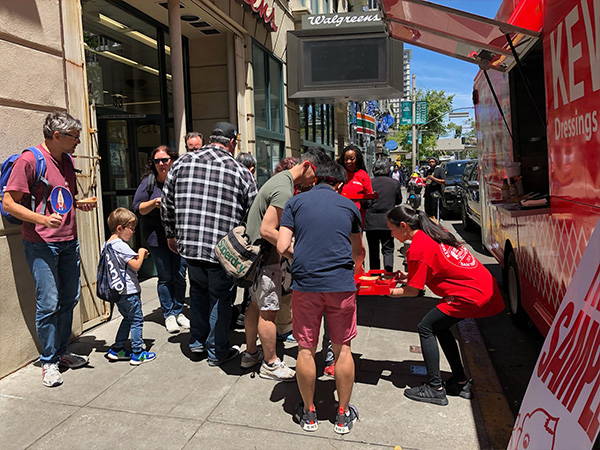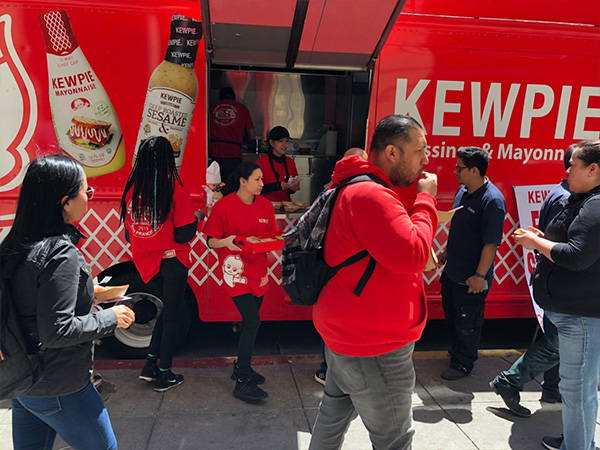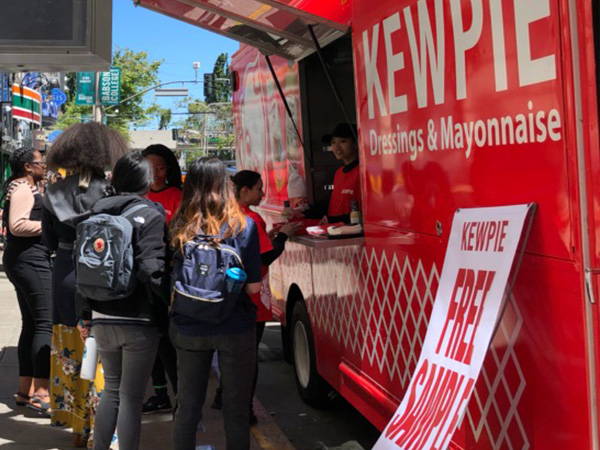 On Montgomery St - Corner of Post (June 7, 2019)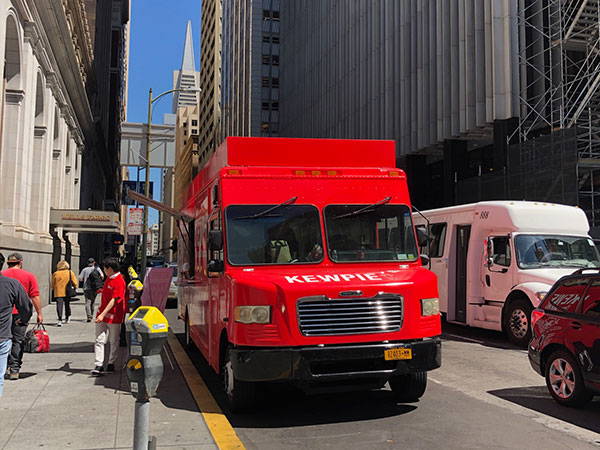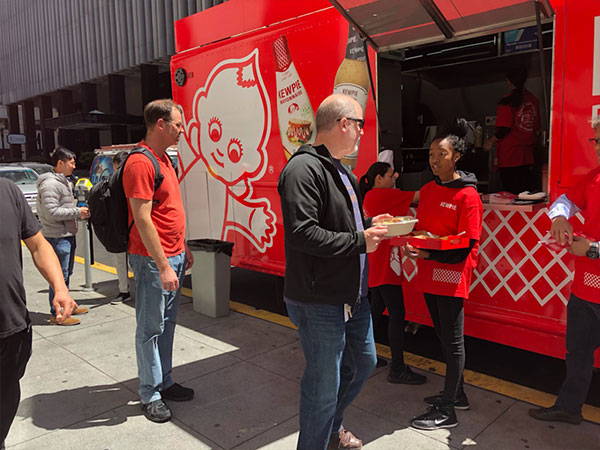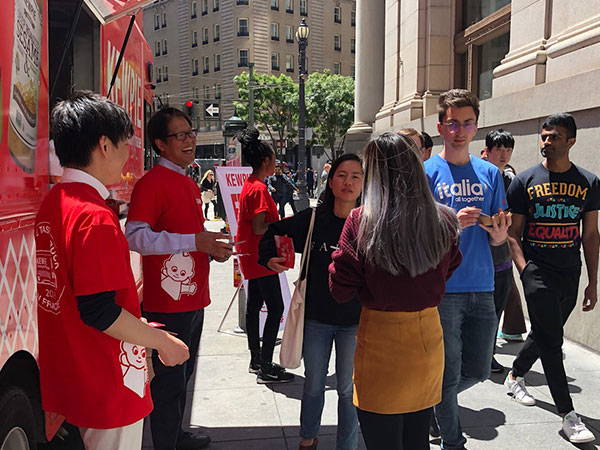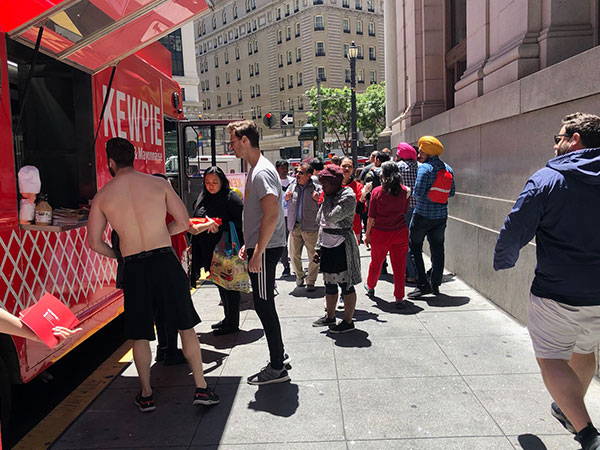 116 New Montgomery St (June 7, 2019)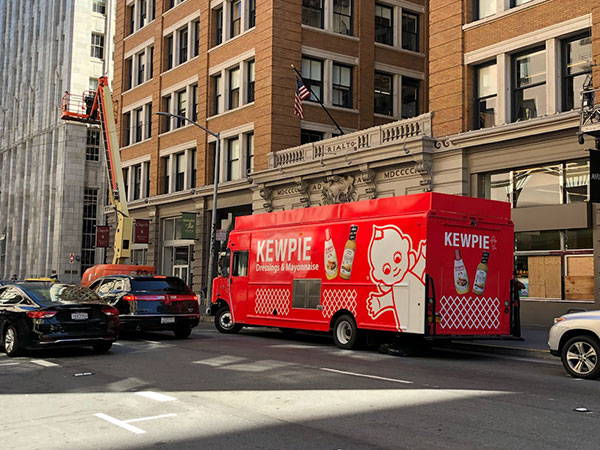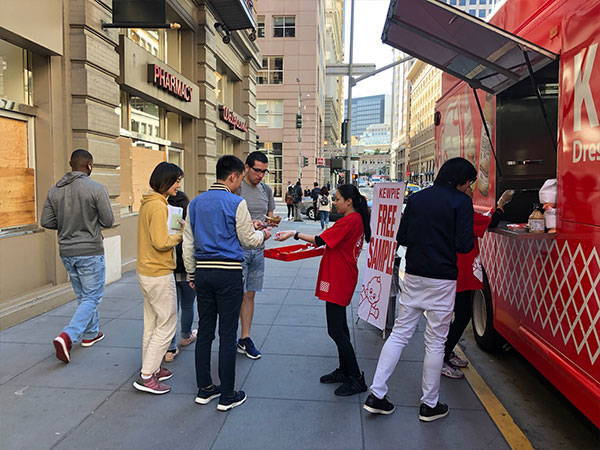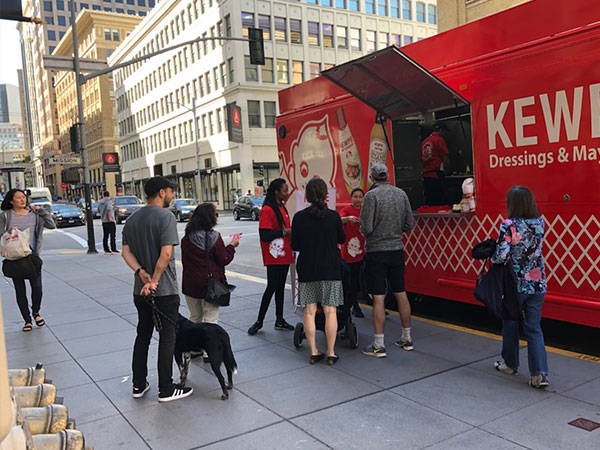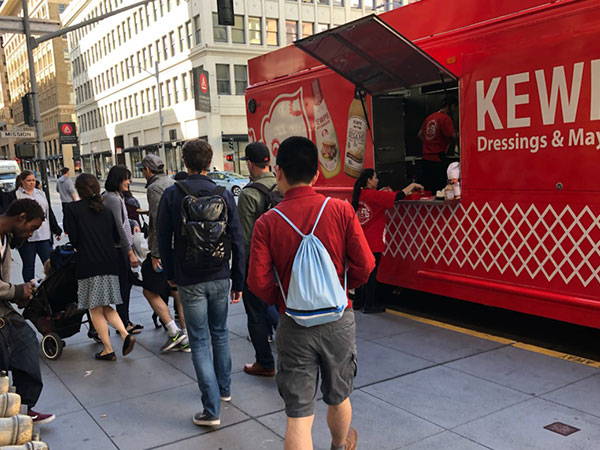 508 Valencia St (June 8, 2019)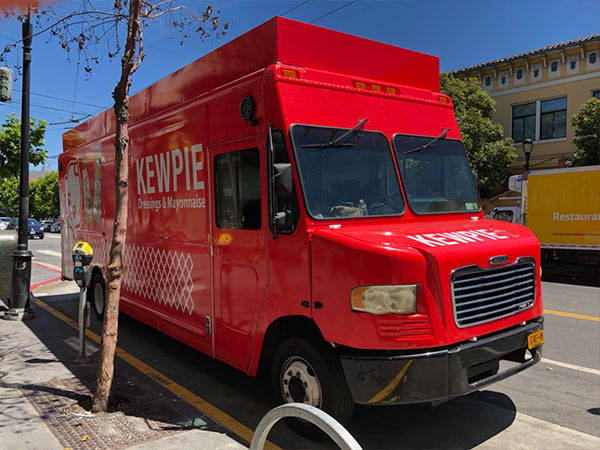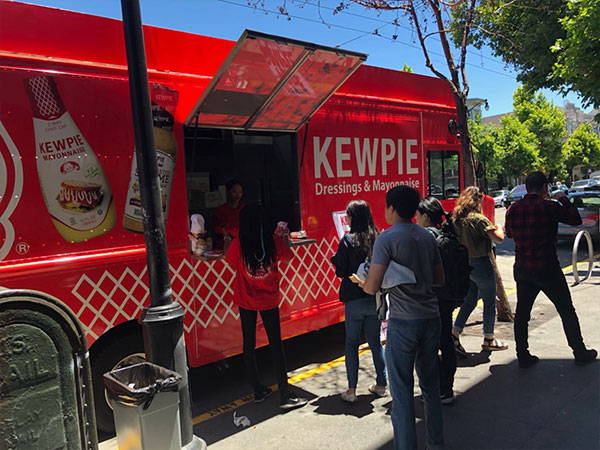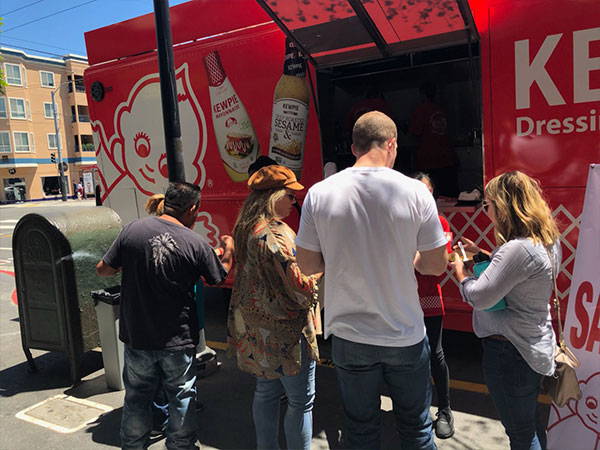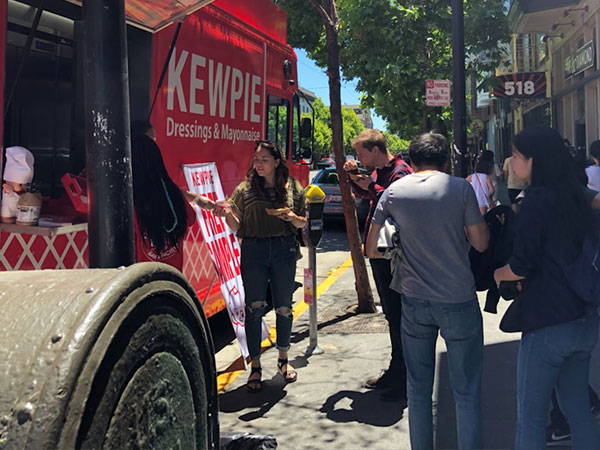 1369 Haight St (June 9, 2019)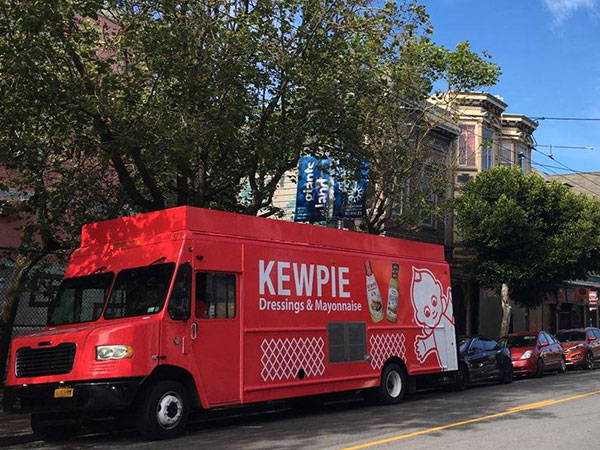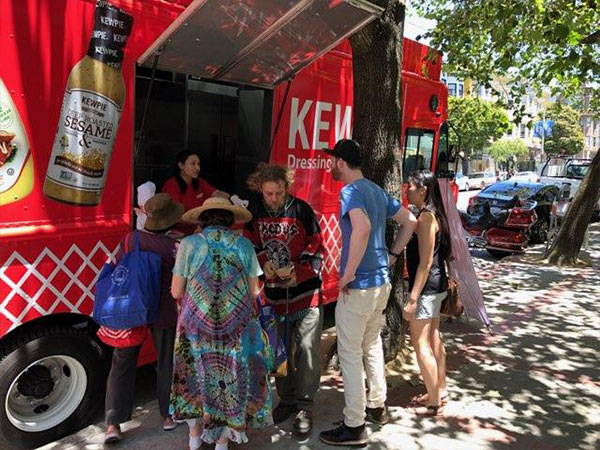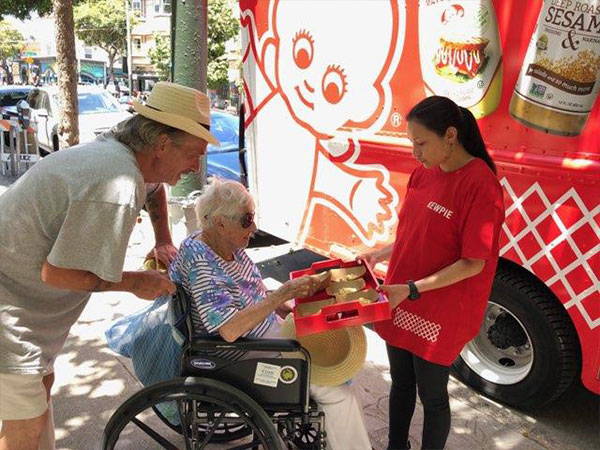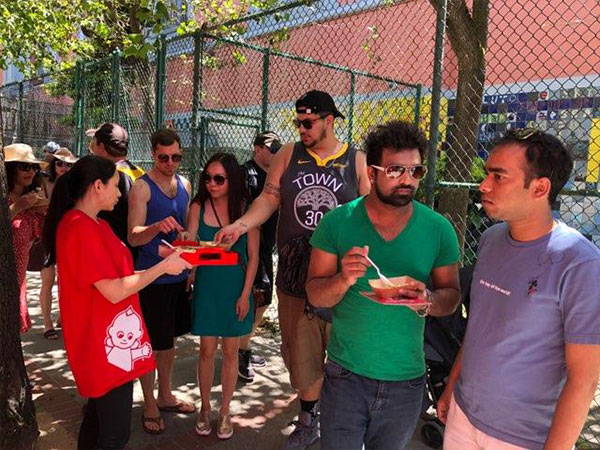 525 Market St (June 12, 2019)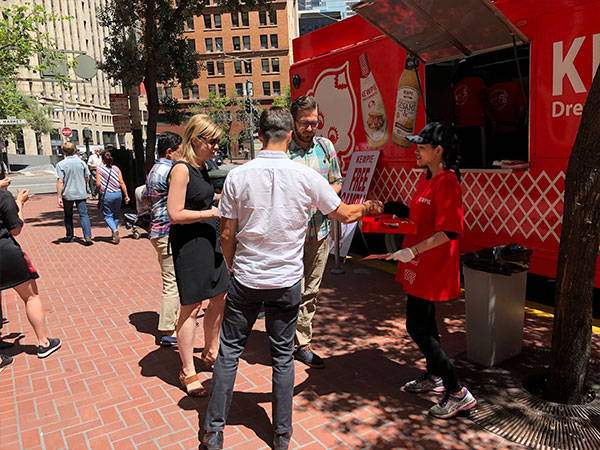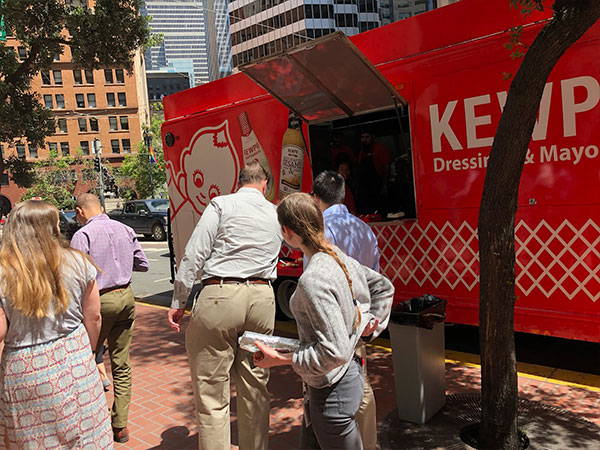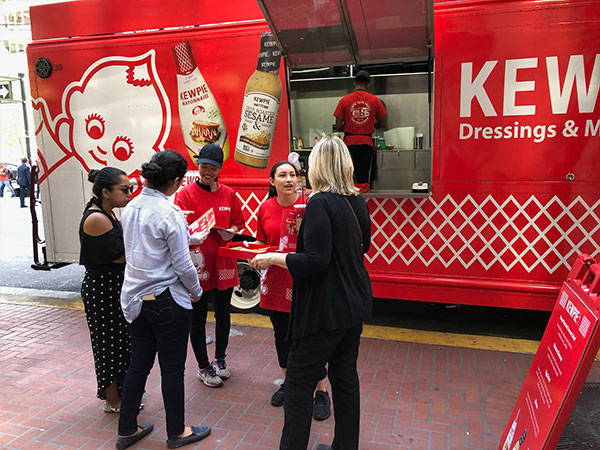 1355 Sansome St (June 13, 2019)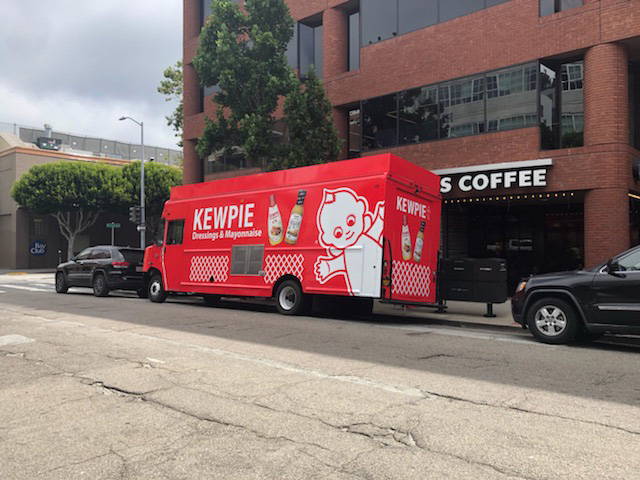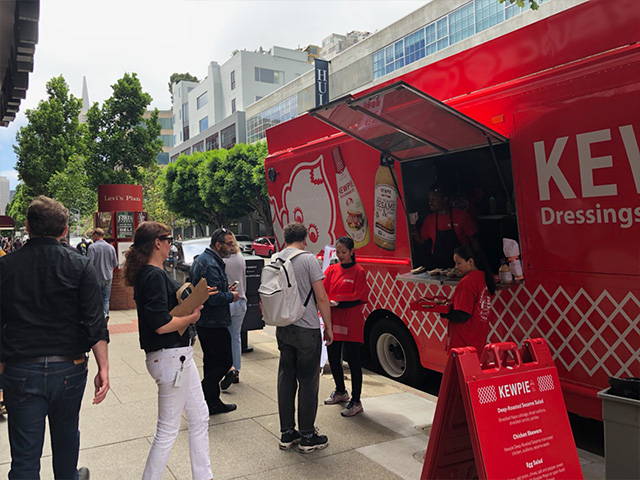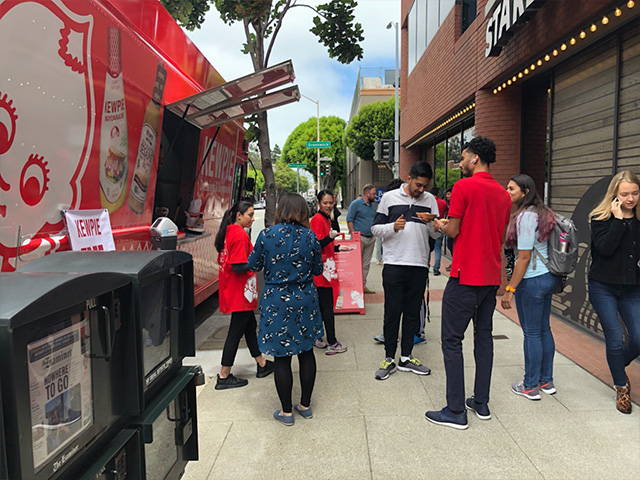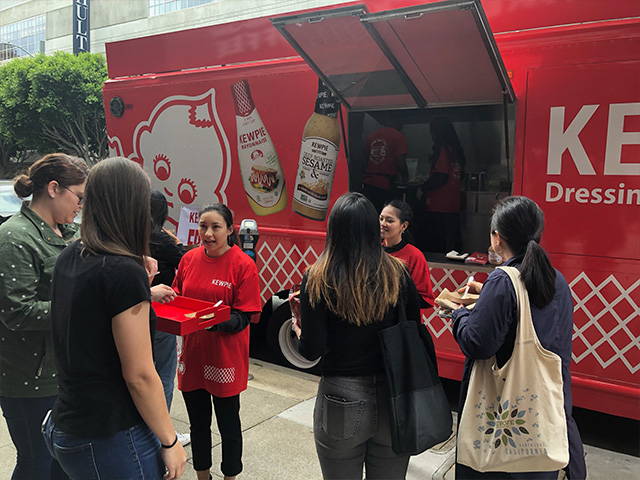 Alameda County Fair (June 14, 2019)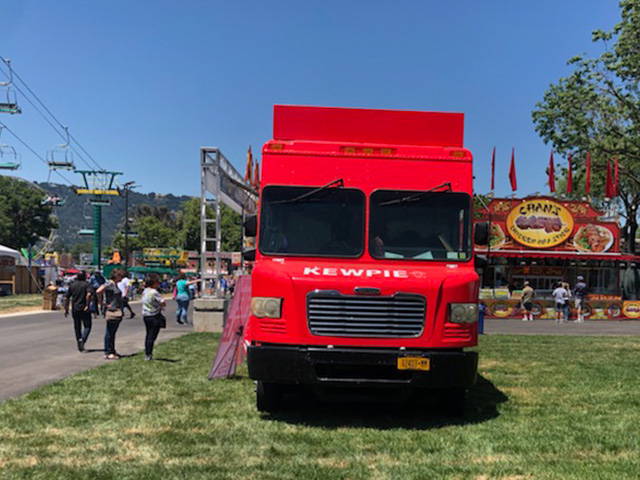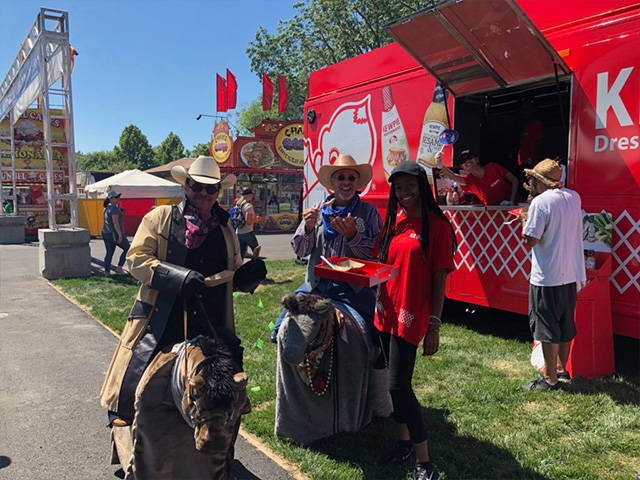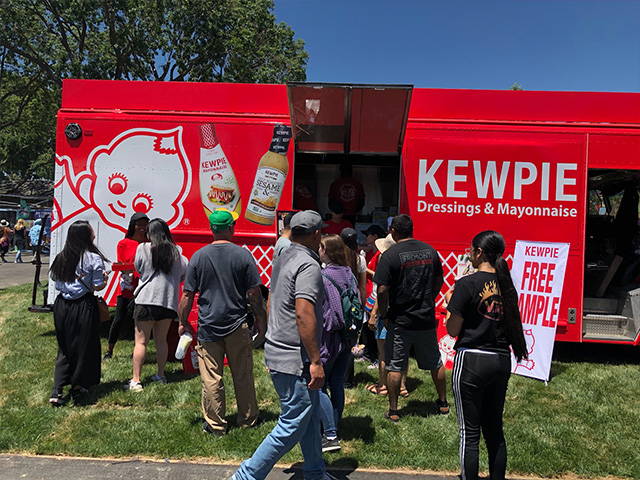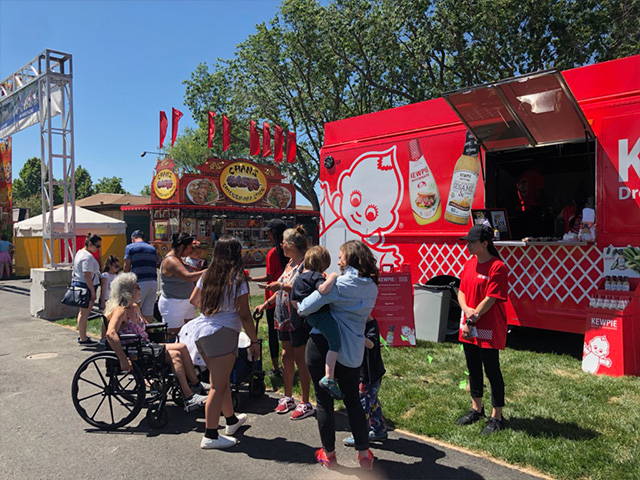 449 Castro St (June 15, 2019)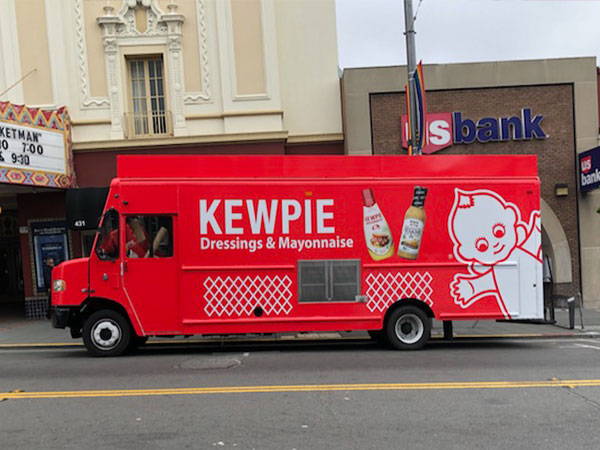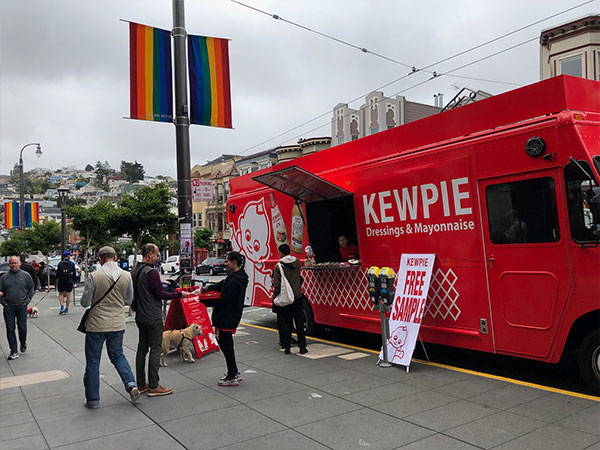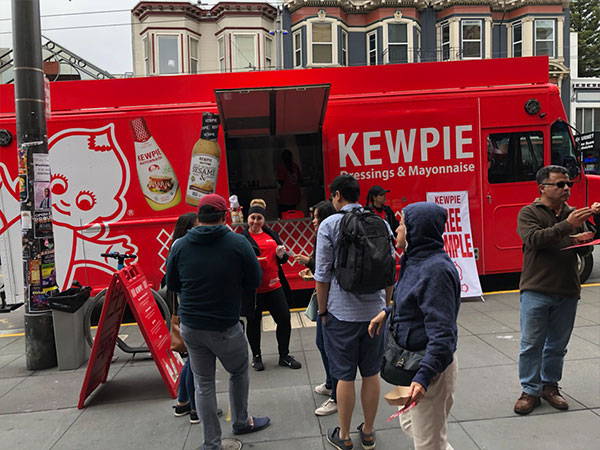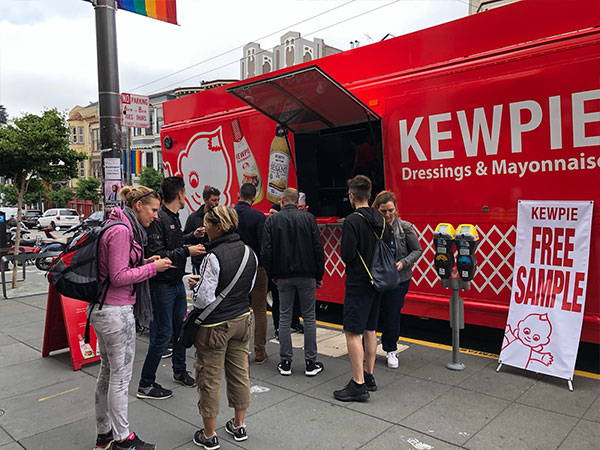 Safeway 555 E. Calaveras Blvd (June 16, 2019)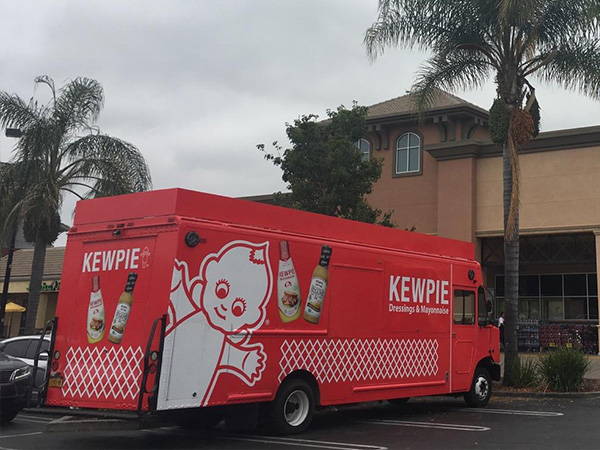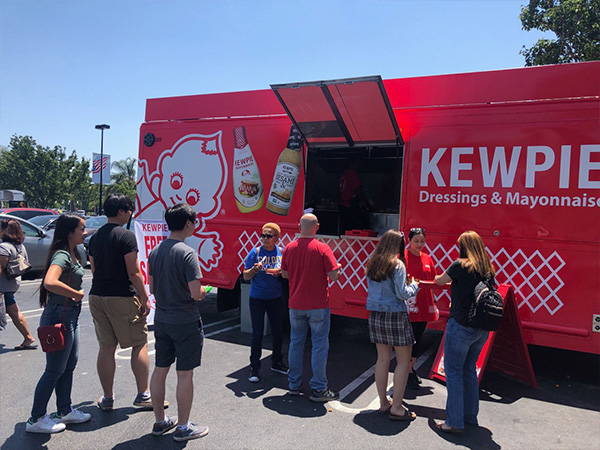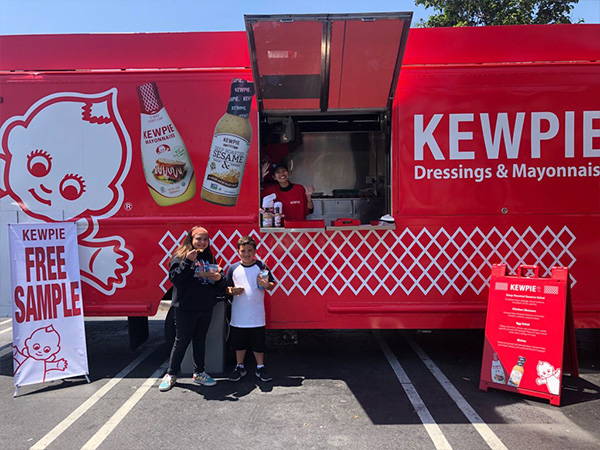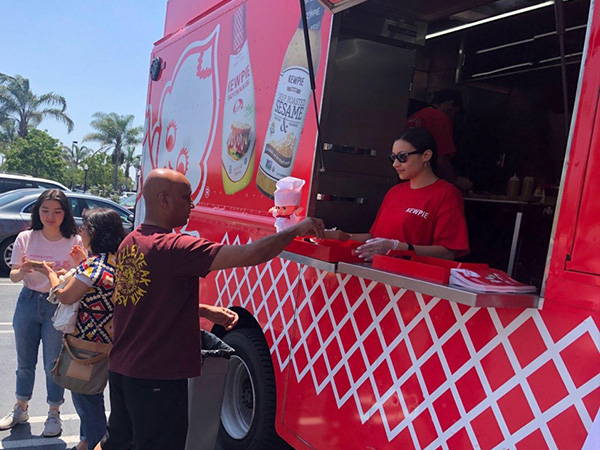 Congratulations to Barbara, who was our 20,000 plate served! She told us she had a #Kewpie doll when she was younger, so we're very excited that she won our prize pack. 👼 We'd also like to thank everyone who's come and visited us so far and helped us serve this many plates. There's only a week left of our Taste Truck, so if you haven't come to visit us yet we hope you'll come and see us soon!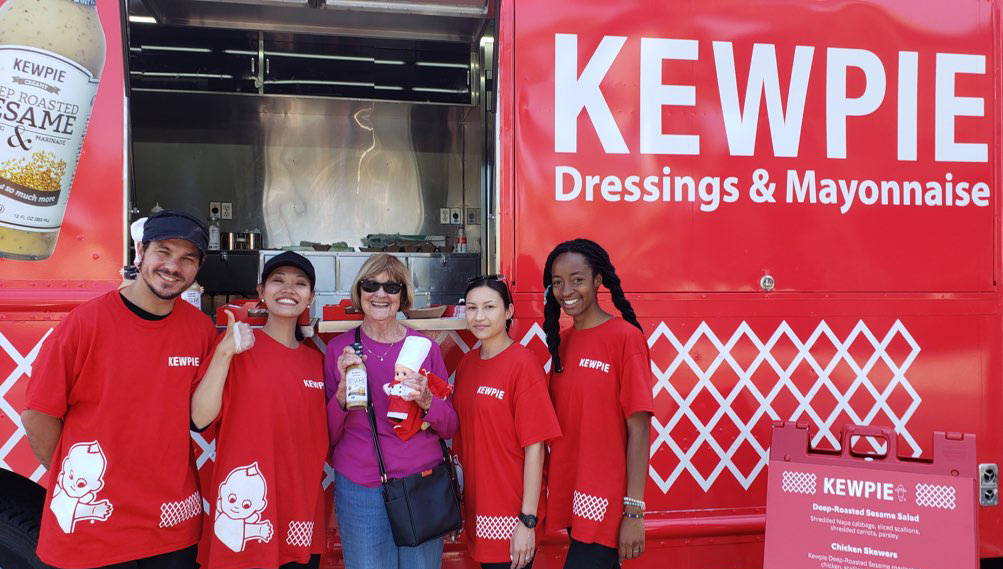 27 Drumm St (June 19, 2019)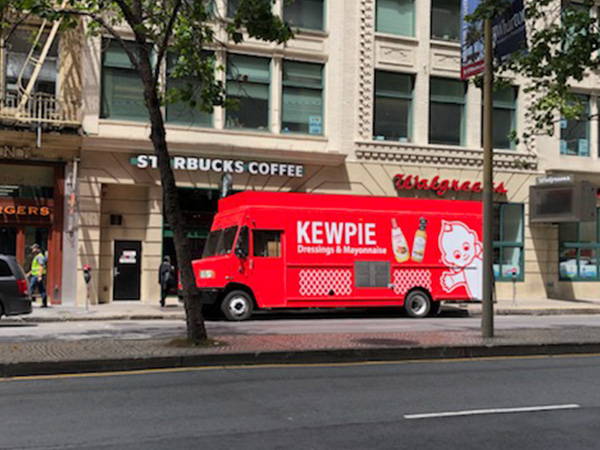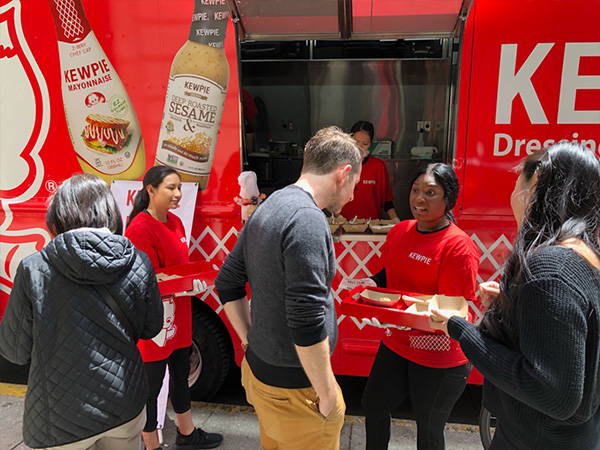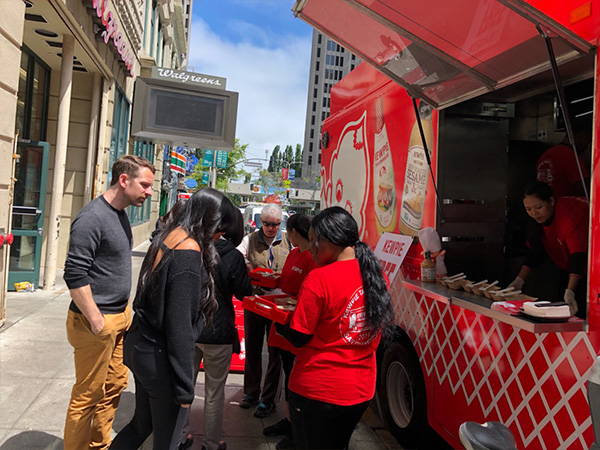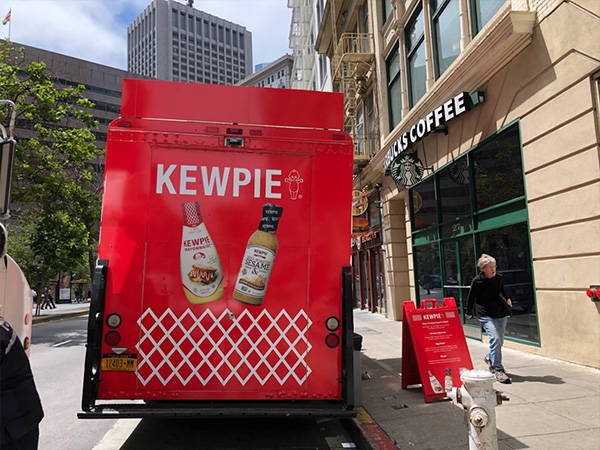 555 Mission St (June 20, 2019)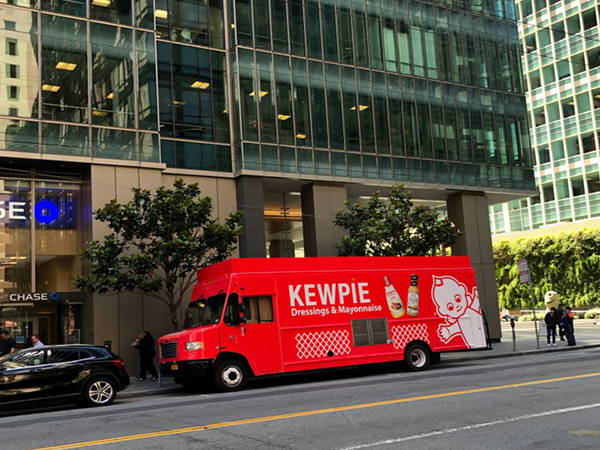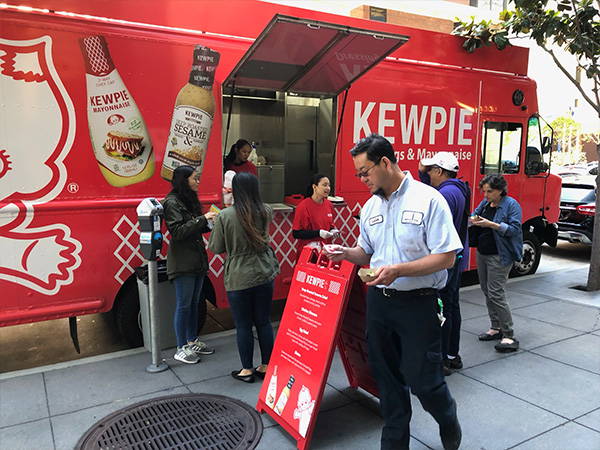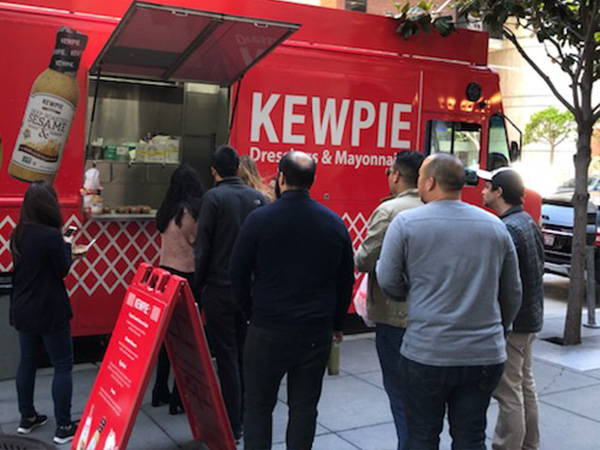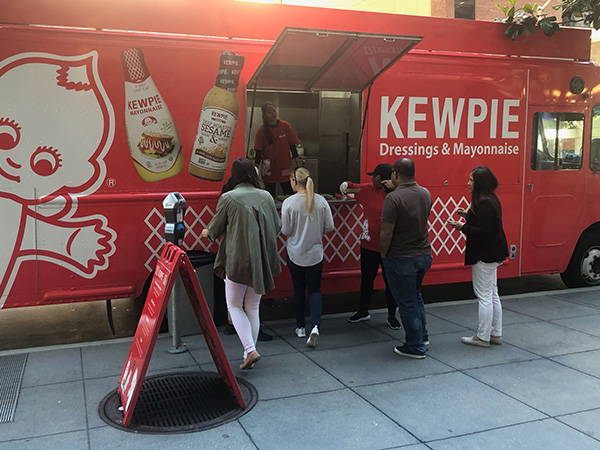 111 Powell St (June 20, 2019)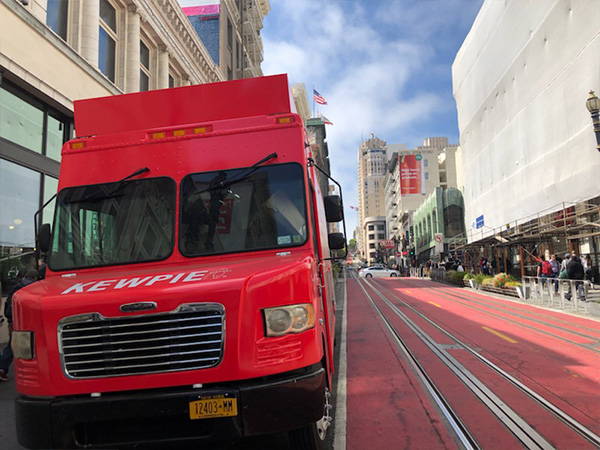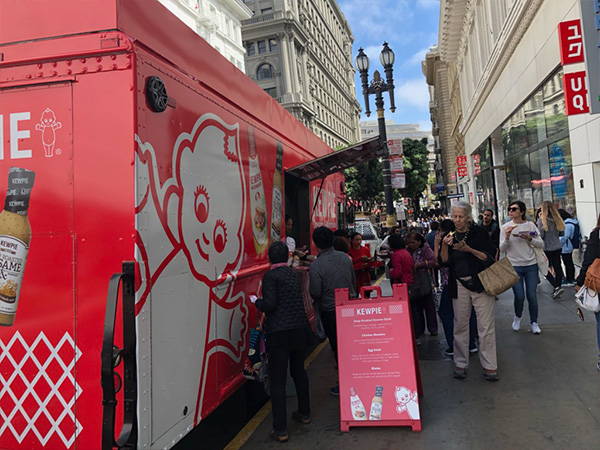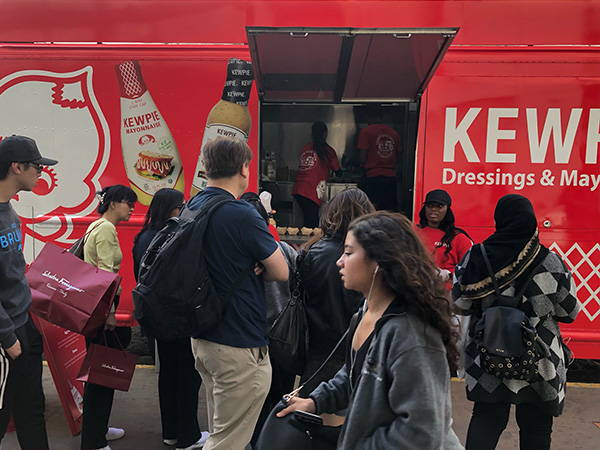 San Francisco Zoo (June 21, 2019)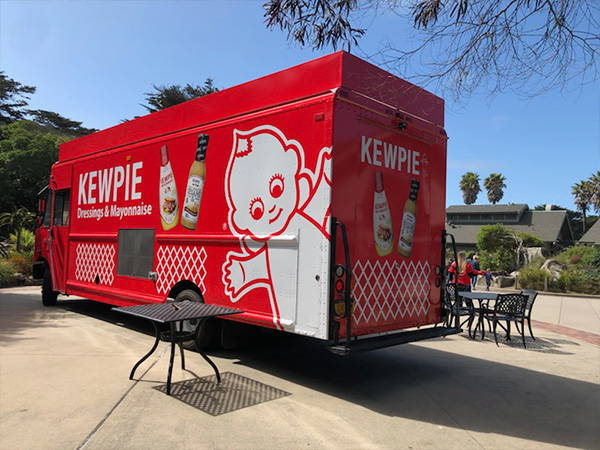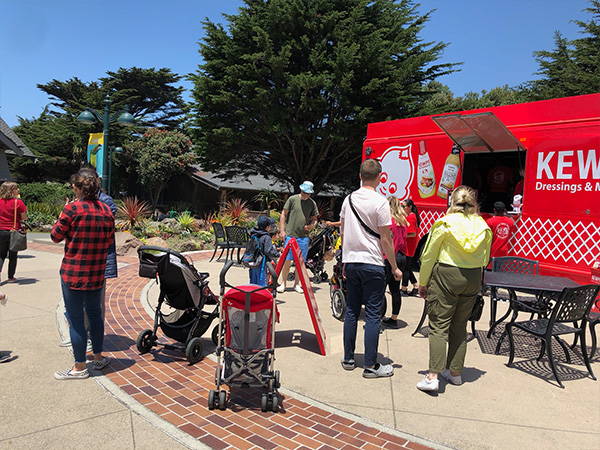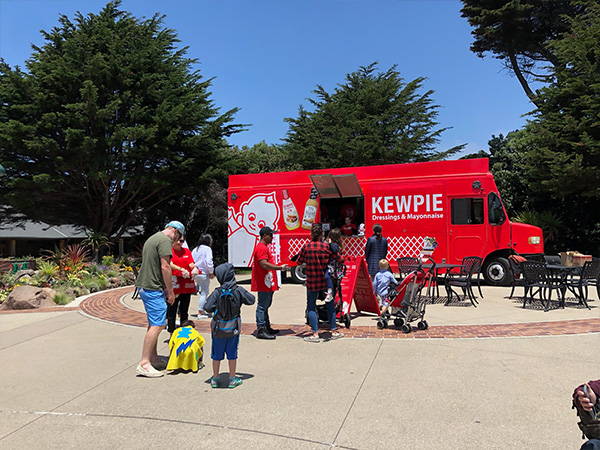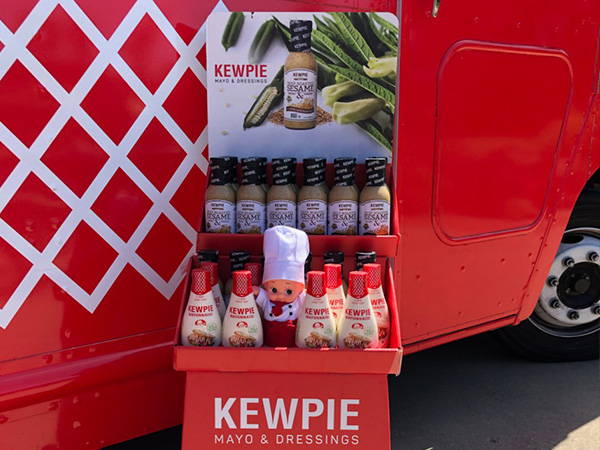 San Francisco Zoo (June 22, 2019)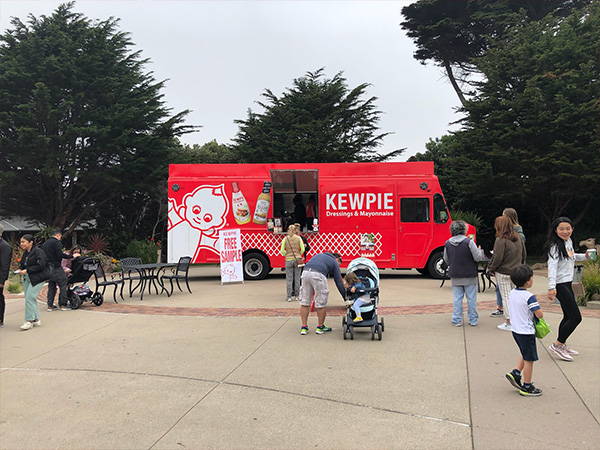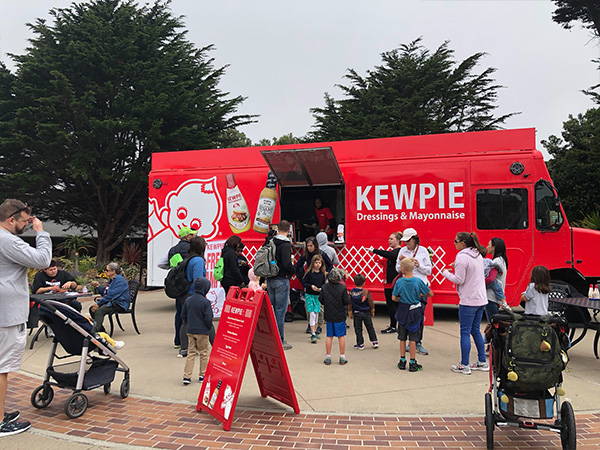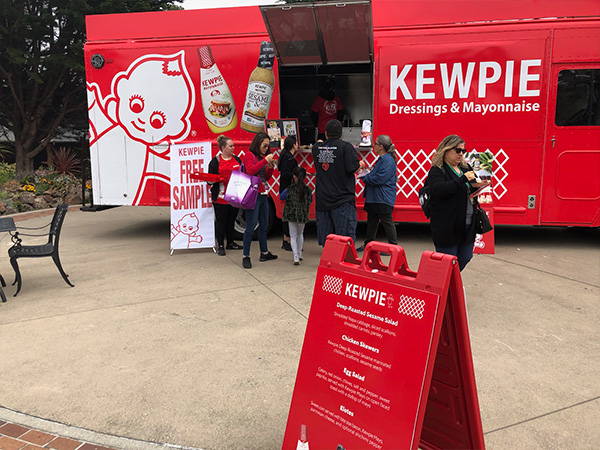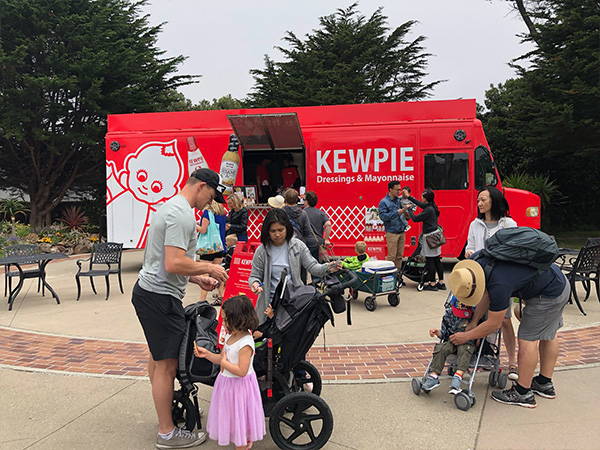 Alameda County Fair (June 23, 2019)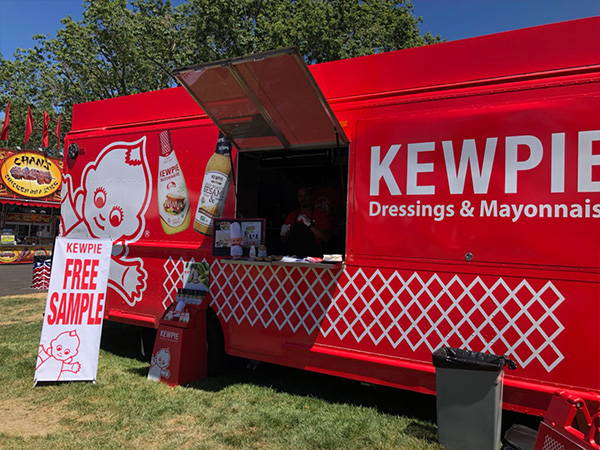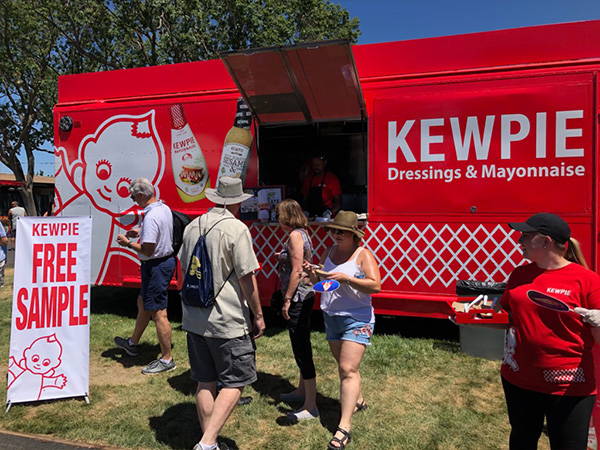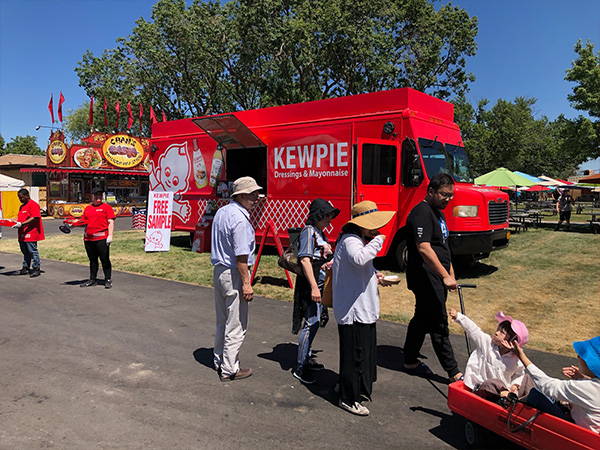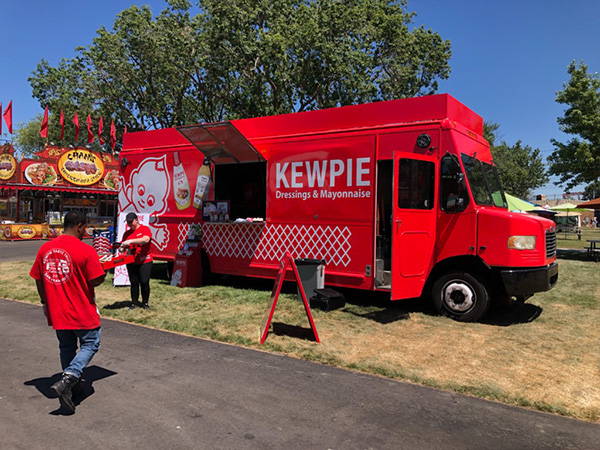 111 Powell St (June 24, 2019)