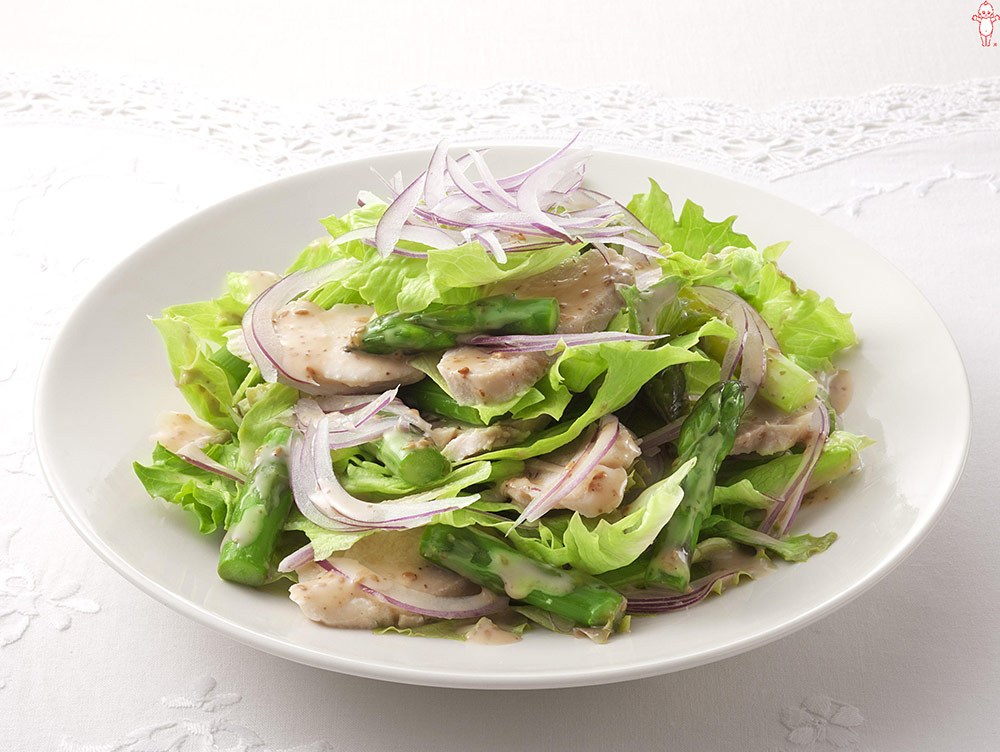 Asparagus and Chicken Salad
Directions
In a pot, boil water and add a little salt. Cook asparagus for about 30 seconds. Drain and cut into 4 pieces. Set aside.
On microwave-safe dish, place chicken and season lightly with salt and pepper. Cook in the microwave on high for 2 to 3 minutes (cooking times vary depending on microwave oven wattage) until cooked through. Remove and cut into bite-size pieces once cool enough to handle.
In a serving plate, place lettuce, asparagus, onion, and chicken. Serve with your choice of Kewpie Dressing.