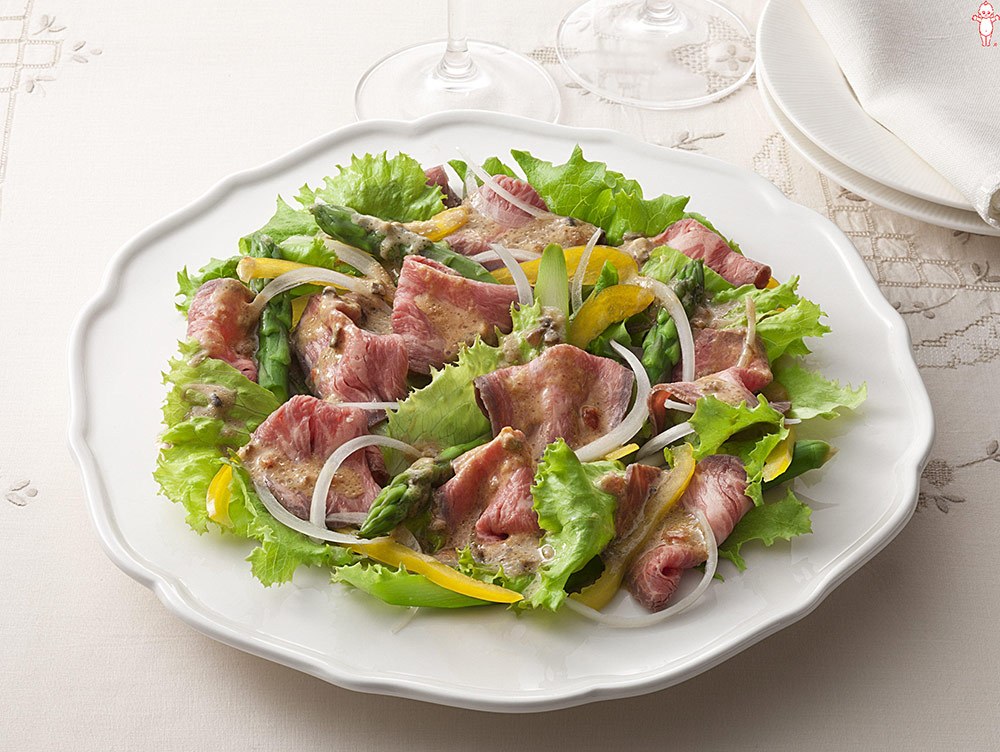 Roast Beef Salad
Ingredients
3 oz ‏Prepared Roast Beef Slices
5 ‏Stalks Asparagus
¼ ‏Onion, Cut Into Thin Slices and Soaked In Cold Water
2 ‏Leaves Green Lettuce, Torn Into Bite-Sized Pieces
¼ ‏Yellow Bell Pepper, Cut Into Thin Slices
2 tsp ‏Dijon Mustard
2 Tbsp ‏Kewpie Wafu Savory Soy Dressing
Directions
In a small bowl, mix Dijon mustard and Kewpie Dressing. Set aside.
Trim dry ends from asparagus and cut in half. In a pot, boil water and cook asparagus for 1 minute. Rinse under cool water and drain. Drain the sliced onion and set aside.
In a bowl, toss all vegetables and roast beef together with mustard and dressing mixture.