DEEP ROASTED SESAME DRESSING RECIPE
Many of our dressings can also be used as a marinade and Deep Roasted Sesame is no exception! This grilled chicken recipe brings Asian-inspired flavor to a simple but sophisticated dish.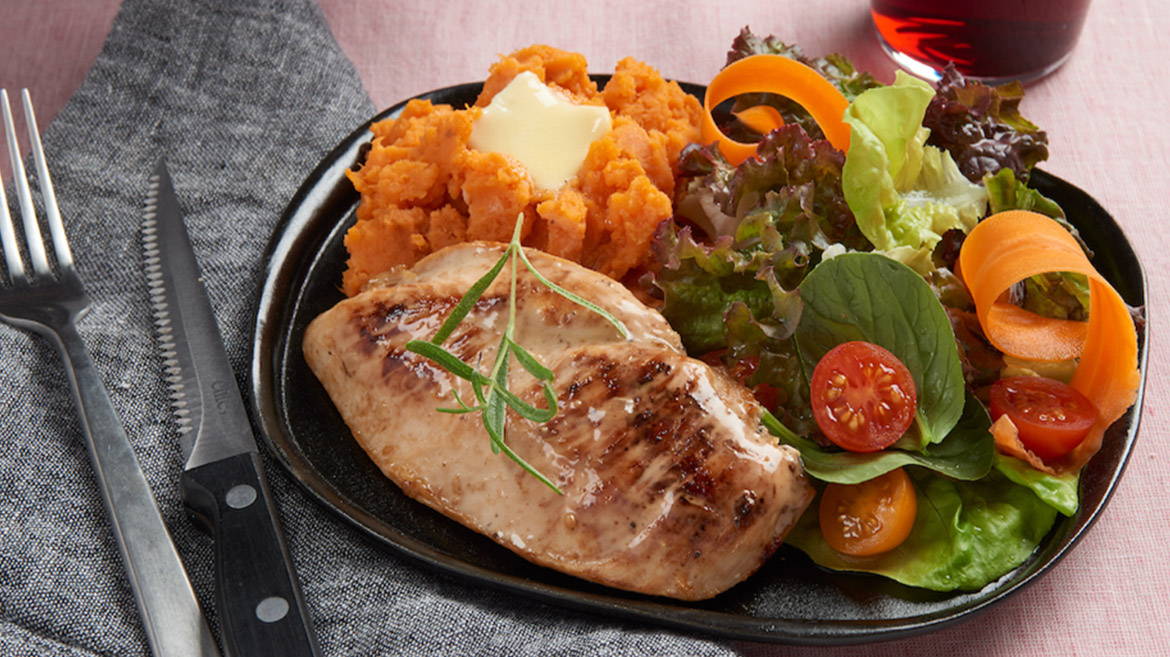 2 Chicken breasts, cut into half

1/2 cup Kewpie
Deep Roasted Sesame Dressing
1. Add chicken breasts to a large zip-close bag and pour Kewpie marinade over top. Marinate overnight in the fridge.

2. Heat grill or frying pan.
3. Remove chicken from the marinade and pat with paper towel.
Place over grill and cook for 4 to 5 minutes per side, or until cooked through.
DEEP ROASTED SESAME DRESSING (12 oz)
IT'S ALMOST TOO TASTY FOR WORDS
Try this versatile dressing as a marinade in your chicken recipes or as a sauce for your pasta salad. Use it as a finishing sauce or a glaze in all your fish recipes.